Müller Elektronik
Touch800 / Touch1200 Terminals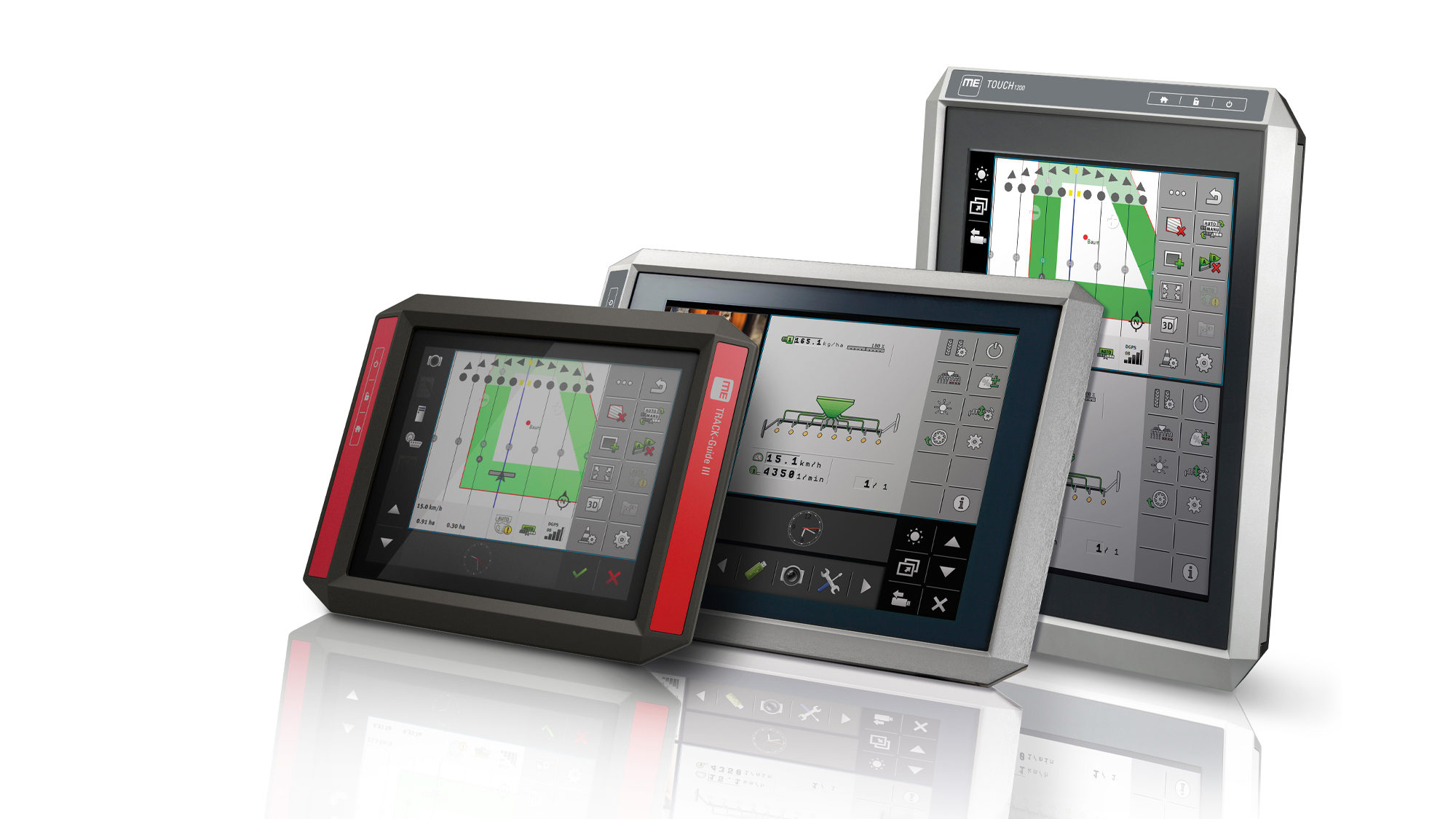 The ISOBUS terminals are used in agricultural technology across all manufacturers and display multiple job computers. With OEM adaptations to the display and membrane keypad, they are part of the premium equipment of numerous well-known manufacturers of agricultural machinery.
During the technical package ideation, board layout and housing (IP 54) were optimally matched. Mounting and operation are possible in both portrait and landscape format (»Touch1200«). Parallel to the hardware ideation of the »Touch 1200«, the »Touch 800« was designed as a system family member. Equipped with a smaller display and plastic housing, it was possible to efficiently use common parts and adopt usability and design features. Particular attention was also given to their rear sides, due to the fact that this was the main task of the housing design.