Elotech
R4000 Interface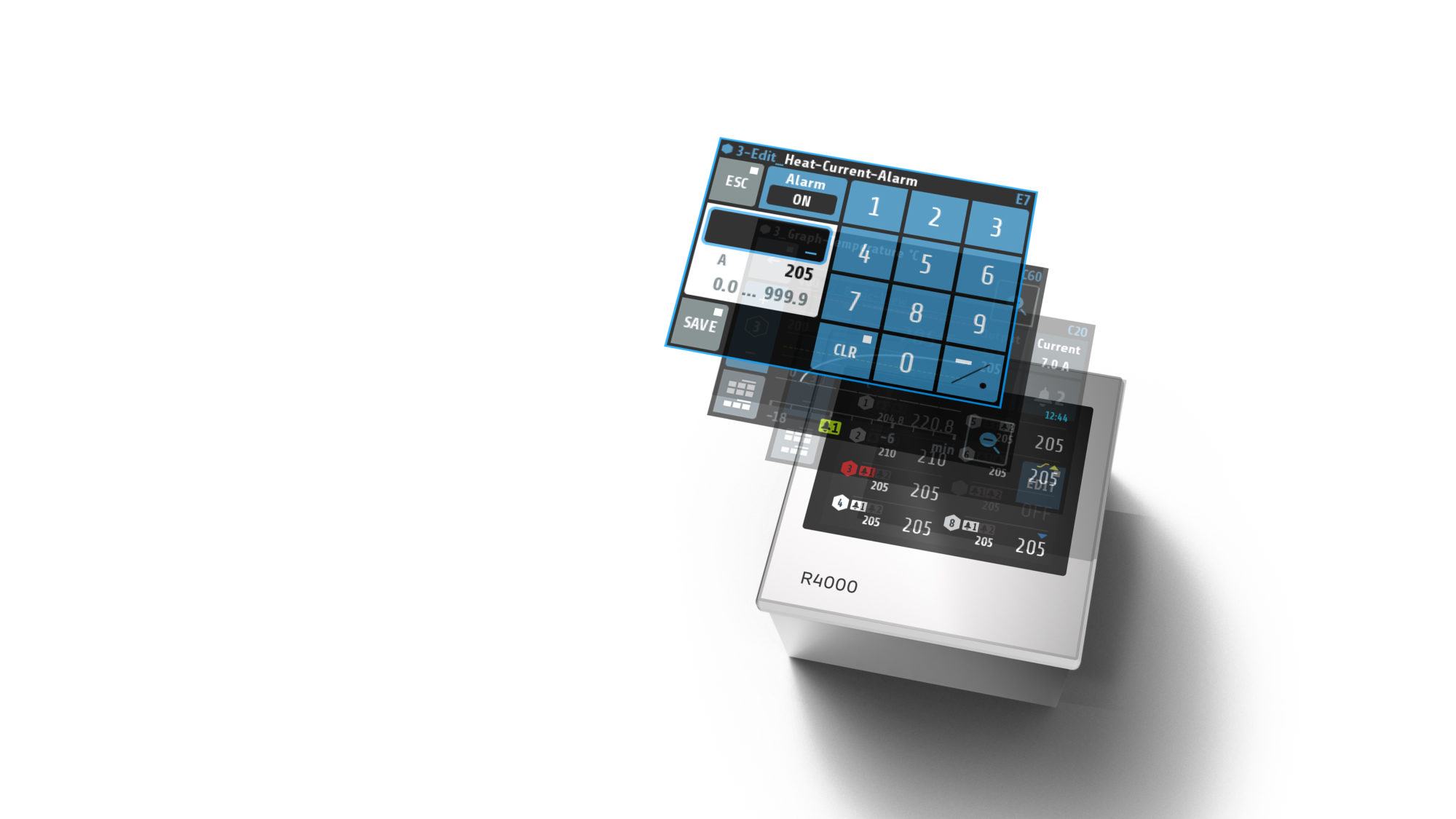 The R4000 multi-zone temperature controller is available in versions with 4 or 8 temperature controlling zones. The device has digital and relay outputs. With its novel tool for process monitoring, the R4000 offers the possibility to control and signal error conditions, the reaching of selected limit values and the output of releases and alarms. For each event, the output via the screen or the integrated signal relays can be freely selected. Event series can also be output linked, so that an extensive control chain can be configured. The operation and management of the 180 parameters via the bright 3.5 inch touch screen is intuitive and self-explanatory. The integrated configuration wizard guides the operator through the basic settings during initial setup if desired.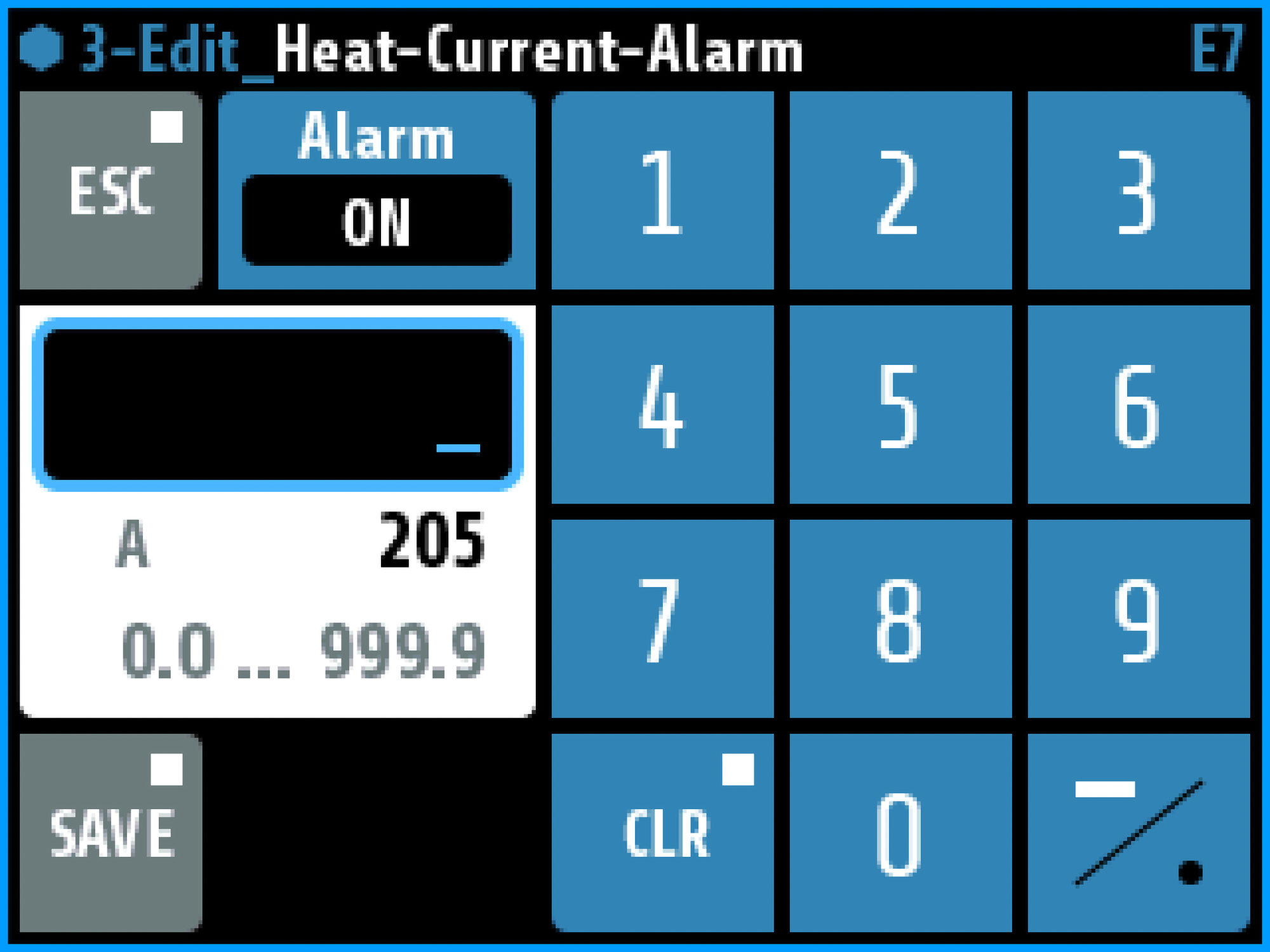 Interface
The multifunctional R4000 is a controller, digital indicator, graph monitor and data logger. Hundreds of parameters from 8 temperature zones are to be made accessible via a 3.5 inch touch display – understandably configurable and clearly controllable. For casual users and professionals.
In UX workshops, use cases and operating sequences were scrutinized and optimized. On this basis, the information architecture was redesigned, reorganized and transferred into wireframes. The small area and low resolution placed high demands on the display font and bitmap icons.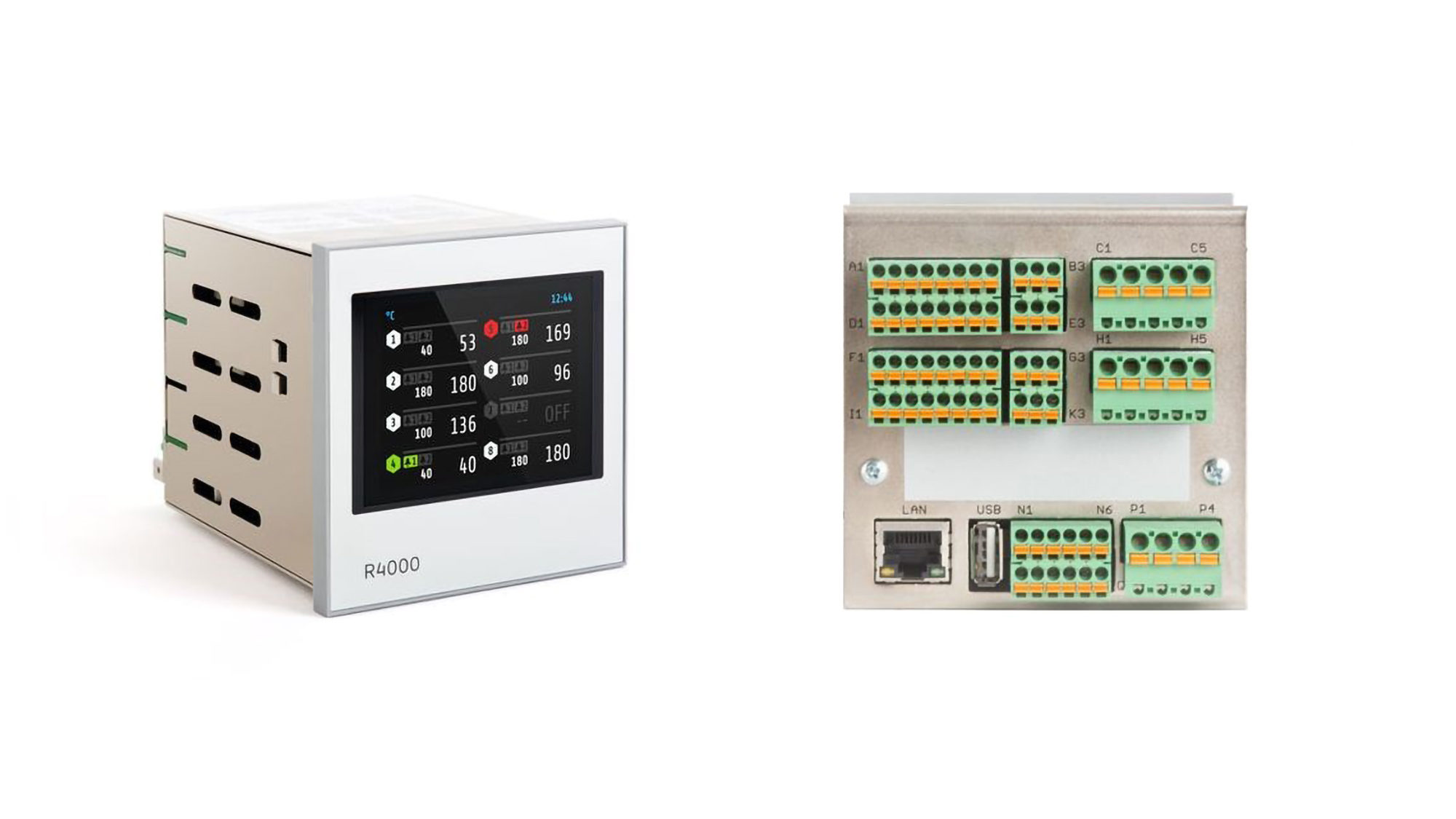 Improved usability and intuitive utilization
The interface concept allows quick learning and efficient operation. In closed-loop operation, the most important activities are shown on the process display and can be conveniently recognized even from a distance. With new special functions – such as the parameter copy function – setting times can be shortened and errors avoided.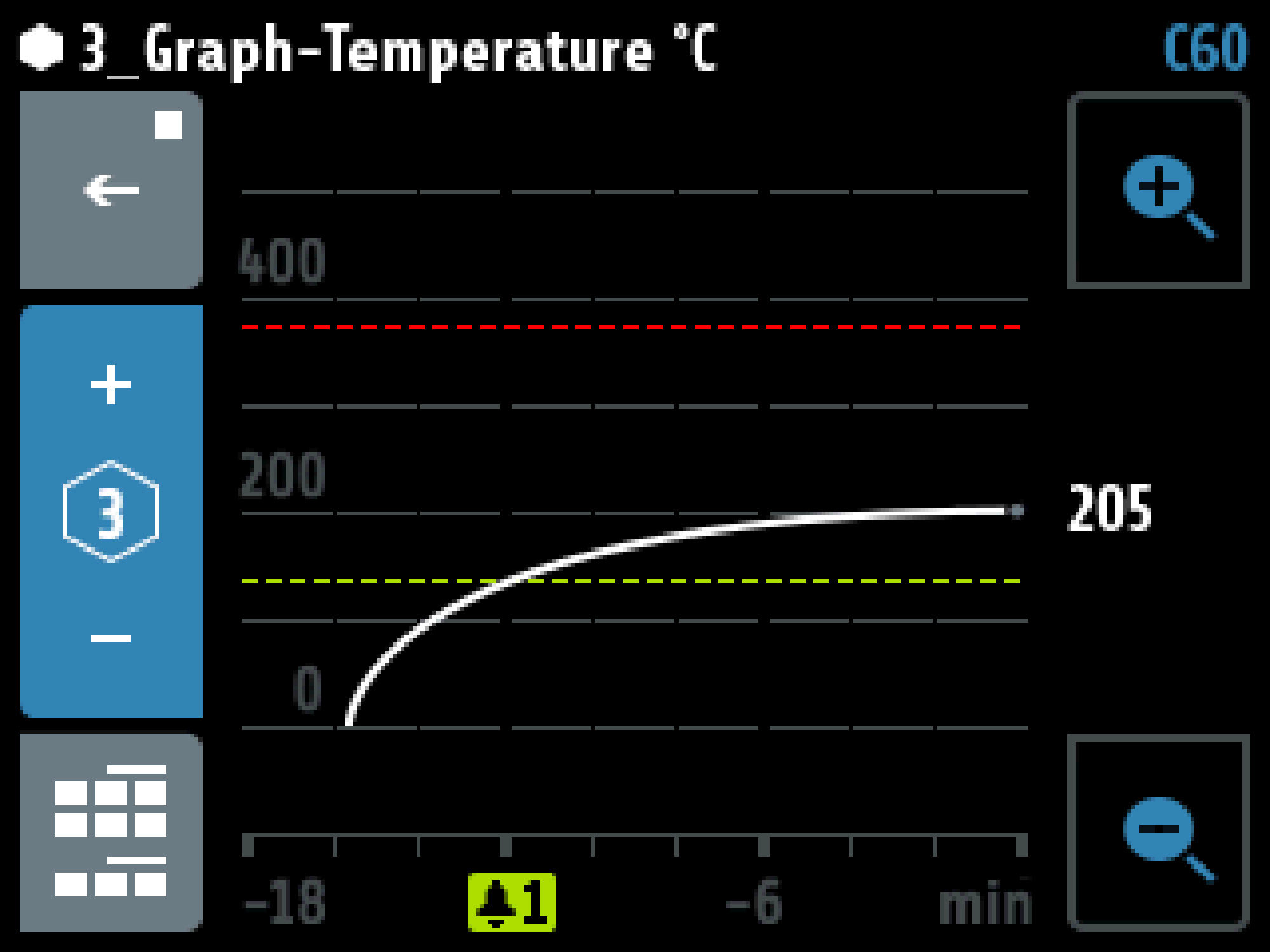 »The team of Asmblx developed us a modern and outstanding UX, which is highly appreciated by our clients. This was only possible thanks to Asmblx's professional mastery of design tools and their ability to go through every little detail and make thoughtful suggestions that went far beyond mere design and greatly increased the ergonomics of our product.«
Karl S. Mildenberger, Managing Director, ELOTECH Industrieelektronik GmbH
»The team of Asmblx developed us a modern and outstanding UX, which is highly appreciated by our clients. This was only possible thanks to Asmblx's professional mastery of design tools and their ability to go through every little detail and make thoughtful suggestions that went far beyond mere design and greatly increased the ergonomics of our product.«

Karl S. Mildenberger

Managing Director, ELOTECH Industrieelektronik GmbH